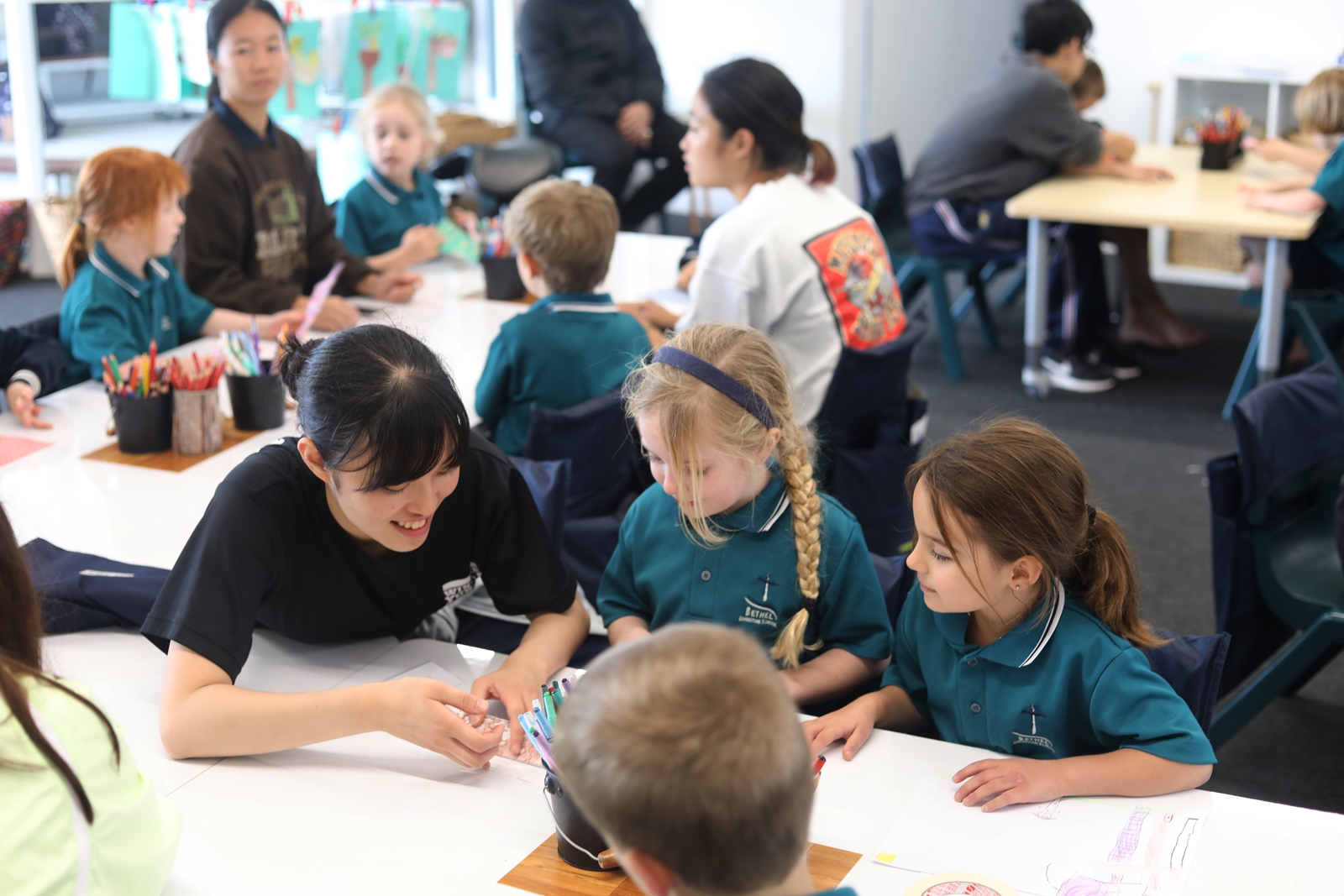 Love God, Love Each Other, Model Christ
CHRISTIAN VALUES PROMOTE THE LOVE AND LIFE OF GOD, FOUND IN CHRIST, IN BRINGING PEACE, HOPE AND GOODWILL TO ALL MANKIND. CHRISTIAN VALUES ARE UPHELD THROUGH ALL LEVELS OF OPERATION AND GOVERNANCE AND BEYOND IN THE SCHOOL, CHURCH AND LOCAL COMMUNITY THEREBY DISPLAYING THE LOVE AND LIFE IN CHRIST TO ALL.
Bethel Christian School Board sees the following 'Core Values' as essential for our community.
Love
Compassion
Integrity
Grace
Care
Humility
Excellence
Responsibility
Relationship
Our core values can be further summed up in Galatians 5:22-23 as an indicators of the kind of behaviours we will endeavour to model to our students and community.
Our students are encouraged to become followers of Jesus Christ, living their faith through;
Worship
A growing personal relationship and faith in Jesus Christ.
Relationships
Good communication and problem solving skills to meet new challenges of the 21st century. To work collaboratively in a creative and responsible manner based on the value of loving God, loving others and a healthy self-image through the foundation of God's word and truths.
Stewardship
Having a heart for serving others that displays the fruit of love, service and truth in their family, community and beyond.
1. We aim to provide a Christ-centered education that encourages students to reach their highest level of academic achievement within a culture of personal excellence in both effort and achievement.
2. We aim to provide an inclusive model of schooling that promotes equity and access for every student to engage in all aspects of learning and school experiences.
3. We aim for students to acquire the essential skillsets identified for success in the 21st century; including, creativity, problem solving, use of ICT, excellent communication skills and the ability to work collaboratively.
4. We aim for students to become personally and socially responsible as they form positive partnerships within the community and become active and informed citizens, reflecting the out-working of their Christian faith.